Smartrace Proves to Be a Great Option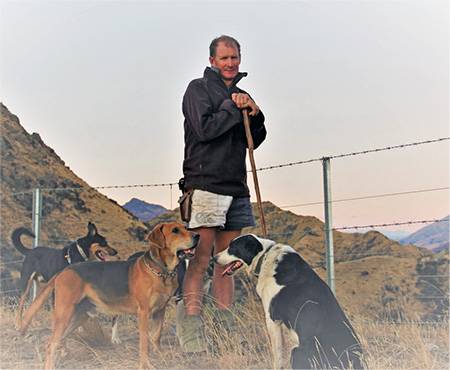 5 May 2020
Giving ewes a slow-release dose of important trace elements makes sense to Jeremy Pitts.
So, he switched to dosing ewes with a Smartrace capsule of selenium, cobalt and iodine.
"I'll definitely do it again this season."
"We've had the best ewe survival rate over winter and lambing for several years."

The extensive nature of Jeremy and Hayley Pitt's 5500-hectare high country property, Mt Gladstone Station, means limited trips through the yards for ewes.

"I really like that we can give the ewes what they need with two capsule doses – prior to tupping and then at shearing in late pregnancy," said Jeremy.

The property runs mediummicron Merino ewes, hoggets and wethers. Smartrace really fits the animal health plan for the ewes, and has potential for wether flocks who require long term supplementation. The capsule is two pills of trace elements, held together with a biodegradable paper.

The paper dissolves and the pills rub together. As they scratch together the elements are released. "I like the fact that there is no plastic going into the sheep." The Awatere property in Marlborough has a proven issue with low selenium soils. Cattle showed up with selenium deficiency 15 years ago and resolving it made a huge difference to fertility.

Ewes have always had selenium, iodine and cobalt supplementation, but Jeremy was keen to try a product that gave a longer-acting dose. "Selenised drenches are more short-term and we don't drench often enough." "I decided against the injection as it's another needle for ewes, when they are already getting two or three vaccinations." Jeremy read about Smartrace in the Vet Marlborough newsletter and grabbed a sample pack of capsules from the vets when in town.

The capsules were given to ewes in the race using an adapted capsule gun, and Jeremy estimates only 12 or so capsules were immediately coughed up out of 3200 ewes. Any ewes seen doing this in the race were given another. Smartrace has released a new applicator that will make the dose process even faster. Research by Agrimin (the manufacturer) shows the capsules deliver all three ingredients for up to at least four months, but potentially beyond.

Jeremy noticed that a ram killed for dog tucker still had the capsule inside after four months. "It was still breaking down." "It was really interesting to see." Like many treatments, proving the benefits of a supplement is hard to do, Jeremy said. "But I feel that they are going better." "The lambing percentage in the ewes was the same but the ewe survival rate was much improved." "We only lost three ewes from ram joining in June to September." "Our wool clip was also up but that could also be the season too." Iodine regulates ewe body temperature and helps foetal development.

Jeremy said iodine is really important pre-lamb so this is probably the key time to give a capsule, if farmers just wanted to give one. His ewes typically graze high country oversown-top dressed pastures, which are of moderate quality for much of the year.

Giving long-acting selenium means the Pitts have to make sure they give only unselenised drench to the ewes. "It takes a bit of planning to make sure staff know not to drench ewes with selenised drench, but we write it all on a whiteboard in the shed." Jeremy's advice to other farmers is to give Smartrace a go, as it's a great option.